meet your plastic surgeon
S. Tyler Elkins-Williams, MD
Dr. S. Tyler Elkins-Williams is a highly skilled double board-certified plastic surgeon with over a decade of experience in breast and body surgery. He completed his residencies in General Surgery and Plastic and Reconstructive Surgery at the renowned UNC School of Medicine, followed by a Burn Surgery Fellowship. Dr. Elkins-Williams is certified by both the American Board of Plastic Surgery and the American Board of Surgery, the premier boards of plastic surgeons.
We are thrilled to have Dr. Elkins-Williams as a valued member of our team for several years, and our patients consistently rave about his expertise and charming personality. He is a passionate and talented surgeon who is dedicated to helping patients achieve their desired look. His exceptional skills and attention to detail make him an asset to our practice.
Dr. Elkins-Williams offers a wide range of procedures to help patients achieve their aesthetic goals. From breast surgery to body contouring and injectable fillers, he has the experience and expertise to deliver stunning results. Dr. Elkins-Williams takes the time to understand each patient's unique needs and desires, ensuring a personalized treatment plan tailored to achieve the best possible outcome.
We invite you to schedule a consultation with Dr. Elkins-Williams today and experience for yourself why he is one of the most sought-after plastic surgeons in the industry. Trust in his expertise and passion to help you achieve the confidence and beauty you deserve.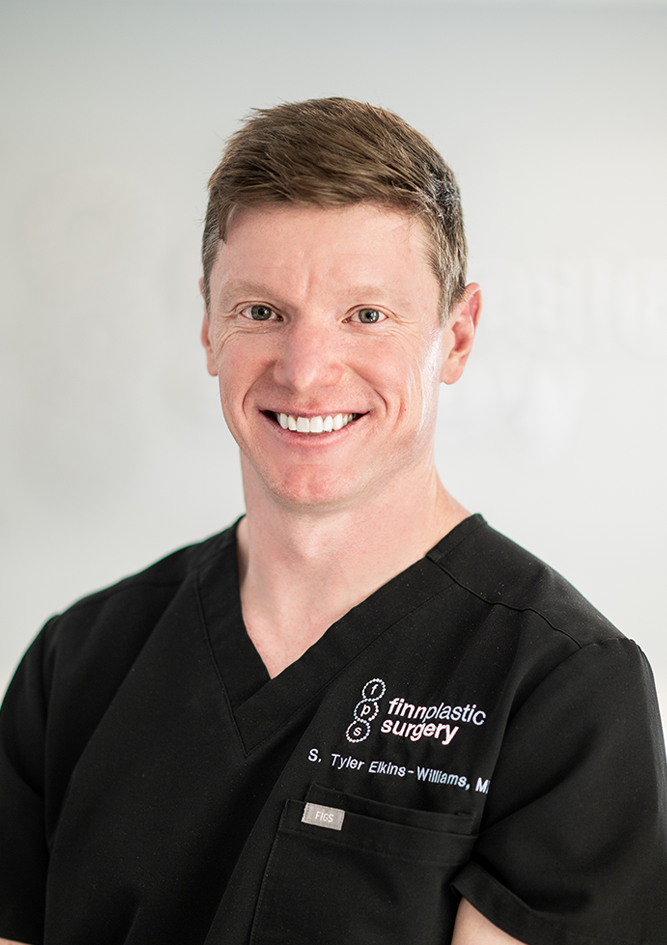 In addition to providing non-surgical procedures such as injectables and laser resurfacing, Dr. Elkins-Williams is proud to offer the following treatments: