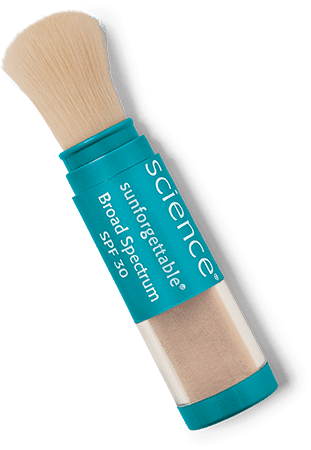 Colore Science Sunforgettable Sunscreen Brush
This water resistant, broad-spectrum sunscreen makes protecting your skin easy, 365 days a year. Perfectly portable and easy to reapply, it offers powerful SPF 50 UVA/UVB protection with sheer, natural-looking coverage. 90 day supply based on typical use.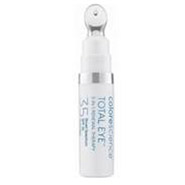 Colore Science Total Eye 3-in-1 Renewal Therapy SPF 35
With powerful clinical ingredients, Colorescience's Total Eye 3-in-1 Renewal Therapy SPF 35 provides a rested, youthful appearance by visibly improving signs of skin aging. The appearance of dark circles, puffiness, fine lines, and wrinkles are minimized while potent hydration helps restore the health of the delicate eye area. 100% mineral sunscreen provides chemical-free SPF 35 defense against photo-aging. The neutral peach tone immediately brightens and corrects dark circles while the cooling applicator aids in reduction of puffiness and helps smooth fine lines and wrinkles.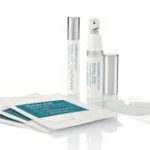 ColoreScience Total Eye Restore Regimen
Total Eye Restore Regimen is the around-the-clock solution to look radiant and refreshed whether its 7am or 7pm. With powerful clinical ingredients, the regimen works immediately to minimize the appearance of dark circles, puffiness, fine lines, and wrinkles, while delivering hydration and long-term results to restore the delicate eye area. This revolutionary kit includes the Total Eye 3-in-1 Renewal Therapy SPF35 for the daytime, Total Eye Concentrate for the nighttime, and Total Eye Hydrogel Treatment Masks for that extra boost of WOW around your eyes!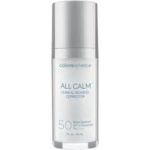 ColoreScience All Calm Clinical Redness Corrector SPF 50
This 3-in-1 proprietary formula instantly neutralizes the appearance of redness, helps soothe and calm sensitive skin, and provides SPF 50 protection while its patent pending BioSolace™ complex helps provide ongoing relief from sensitivity and the appearance of redness.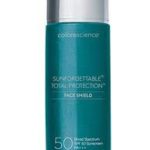 ColoreScience Sunforgettable Total Protection Face Shield (liquid)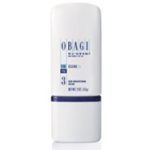 Effective prescription-strength hydroquinone helps correct the appearance of age and sun spots for a healthier, more even skin tone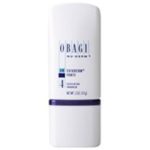 A lightweight lotion that helps exfoliate the top layer of the skin, removing dull, old skin cells while revealing new skin cells for a brighter complexion.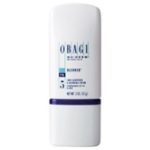 A unique formula containing prescription-strength hydroquinone for the gradual lightening of sun spots, age spots, and other types of discoloration.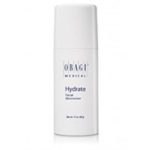 A moisturizing cream to be used as needed to soothe areas of dry, flaky skin.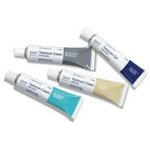 Obagi Tretinoin .025%, .05% and .1%
Valid prescription required.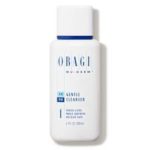 Gentle Cleanser is designed for normal to dry skin, or sensitive skin, thanks to its mild and gentle ingredients. Glycerin, apricot kernel oil, and herb extracts provide gentle hydration and beautiful nourishment to the skin, while aloe helps to soothe irritation. This cleanser will leave skin feeling balanced with just the right amount of hydration.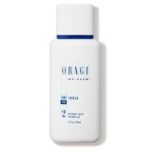 Alcohol-free, non-drying toner helps adjust the pH of your skin.

Alastin Regenerating Skin Nectar
Alastin utilizes their signature "TriHex Technology" in most of their products. Alastin Nectar with TriHex Technology is a proprietary formulation designed to support the skin, before, during and after cosmetic procedures. This product works with the skin's own natural regenerating process and assists in improving the skin's appearance. This product also increases the natural levels of elastin in the skin, improves the quality of existing elastin, stimulates increase in collagen production and has high antioxidant activity to reduce inflammation, redness and irritation.
Alastin Restorative Skin Complex
Restorative Skin Complex (RSC) utilizes Alastin's signature "TriHex Technology". RSC helps to increase collagen and elastin production to help restore your skin's strength and flexibility as well as restoring volume to lift "sagging skin". This amazing product harnesses the power of potent antioxidants that work to protect the skin from further damage, brightens skin and improves the appearance of fine lines, wrinkles and folds.

Alastin Ultra Nourishing Moisturizer
This 2-in-1 moisturizer not only helps to restore the moisture to your skin, but also the hydration. Ultra Nourishing Moisturizer is formulated with a unique combination of peptides that target collagen and elastin and key botanicals calm the skin. This one-of-a-kind product also utilizes the power of "TriHex Technology".
Alastin Restorative Eye Treatment
This unique eye cream helps to thicken thin skin around the eyes and lift the upper eyelid while brightening tired-looking eyes by diminishing the appearance of puffiness and dark circles. You can expect to find "TriHex Technology" in this product, as it improves elasticity and tightens and reduced the appearance of fine lines and wrinkles.
Alastin Soothe and Protect Recovery Balm
The Soothe and Protect Recovery Balm is exactly what its name describes. This protective balm softens, soothes and moisturizes skin while supporting renewal of post-procedure skin. The physalisangulata extract acts like a steroid to help soothe itching and inflammation alike.

This is not any regular cleanser-Alastin Gentle Cleanser thoroughly removes environmental pollutants and makeup. While cleansing your skin, it also softens and soothes and is gentle enough for use on post-procedure or sensitive skin.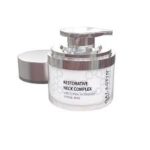 Alastin Restorative Neck Complex
This next generation neck and décolleté firming treatment was specifically formulated to address the unique challenges of the delicate skin below the chin and above the chest. Crepey skin, and photo-aged discoloration accumulate over time. This elegant formulation incorporates TriHex Technology® along with a proprietary blend of peptides and potent antioxidants that supports your skin's natural ability to create new collagen and elastin, and formulated specifically to help improve the firmness, tone, and helps hydrate the skin while reducing the appearance of redness and photo‐aged discoloration.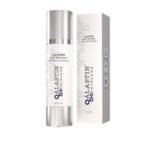 Alastin TransFORM Body Treatment
TransFORM Body Treatment with TriHex Technology can be used as a stand-alone product, in synergy with energy-based body fat reduction, or body skin tightening procedures as a post-procedure topical treatment. This unique formulation utilizes our patent pending LipoDRONE Delivery System to target the fat layers of the skin and help to accelerate the body's natural removal process of post-procedure fat debris. The addition of TriHex Technology helps to support the production of new collagen and elastin to address skin laxity, texture, and crepiness post-body contouring procedures. Great for that crepey skin on the arms or legs!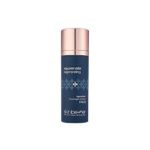 Skin Better AlphaRet Overnight Cream
AlphaRet is the latest innovation in retinoid renewal-delivering remarkable results without the side effects historically experienced with retinoids and retinol-based products. AlphaRet is a unique combination of an AHA and retinoid that provides visible skin rejuvenation with little-to-no irritation. This innovative night cream significantly reduces the appearance of wrinkles in as little as four weeks, provides moisture to help counteract dryness associated with traditional retinol-based products and a potent blend of antioxidants to help provide protection against free radical damage.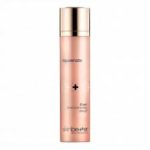 Skin Better Even Tone Correcting Serum
Even Tone Correcting Serum is a ground-breaking, non-hydroquinone, non-retinol, skin tone corrector that delivers a dramatic reduction in the appearance of hyperpigmentation (brown patches, sun damage, yellowing, and redness). Brightens the appearance of skin without the use of hydroquinone and breaks up the appearance of hyperpigmentation.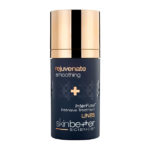 Skin Better Interfuse Intensive Treatment LINES
A no-needle, hyaluronic acid solution that improves the appearance of lines and wrinkles. Lines' patented state-of-the-art delivery technology drives high molecular weight injectable-grade hyaluronic acid faster and deeper to topically fill the appearance of expression lines. Expression lines appear immediately smoother with a blend of two neuro-calming peptides and a collagen-nourishing complex of an amino acid building block, messenger peptides and vitamin C works synergistically to support collagen. This targeted formula helps reduce the look of deep wrinkles and expression lines and is complementary to in-office treatments.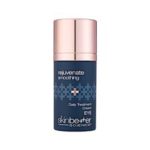 Skin Better Interfuse Treatment Cream EYE
A powerful, award-winning eye recharger intended for crow's feet, wrinkles, puffiness and under-eye darkness. Proprietary delivery technology drives ingredients faster and deeper to maximize nourishing benefits while a neuro-calming peptide relaxes the appearance of crow's feet almost immediately. Vitamin C provides antioxidant and skin brightening benefits while relieving under-eye puffiness through a decongesting blend of caffeine.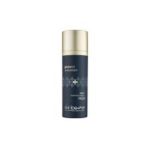 Skin Better Alto Defense Serum
A scientifically-advanced, award-winning antioxidant technology delivering 19 different antioxidant ingredients. This all-inclusive serum neutralizes free radicals, creates antioxidant shield against oxidative stress, enhances skin's vitality and radiance and promotes a more even skin tone by reducing the appearance of redness.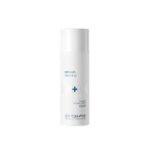 Skin Better Oxygen Infusion Face Wash
A multi-tasking cleanser with slow releasing AHAs and an infusion of oxygen to purify and refresh. Removes makeup, oil build-up and dead surface skin cells while infusing a burst of skin-energizing oxygen for brighter-looking skin.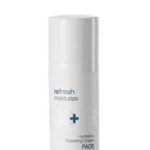 Skin Better Hydration Boosting Cream
Reduces moisture loss while delivering immediate and long-lasting hydration. Supports a healthy skin barrier while providing soothing hydration and a velvety finish. Uses a unique combination of ceramides and botanical lipids to hydrate the skin and provide a smooth and supple, yet airy finish.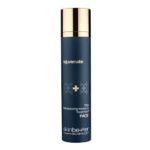 Skin Better Trio Rebalancing Moisturizer
Trio Rebalancing Moisture Treatment is a high-performance, triple-action formula that helps to hydrate a compromised barrier and bring moisture back to the skin. This moisturizer brings moisture and hydration balance back to the skin while giving visible improvement in the look of fine lines, wrinkles and skin dryness.